Prabhupada Sankirtana Society
Updated 16th March 2018

The Science Of Conception For Peace And Prosperity In The World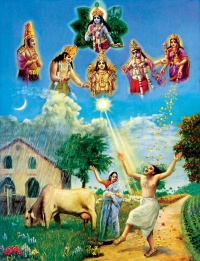 If the mind of the father is not sober, the semen discharged will not be very good. Thus the living entity, wrapped in the matter produced from the father and mother, will be demoniac like Hiranyaksa and Hiranyakasipu.

Prabhupada Predicted Cannibal Rulers & A Message To The "Aryans" From The Alt-Right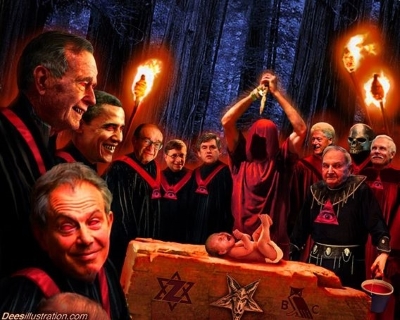 Raksasa are called man-eaters, more than tigers. They, for their self-satisfaction, they can eat, I mean to say, even, even their own sons. You see? They are called raksasas. No shame. "My sense gratification should be satisfied. Never mind. You go to hell." So this is the age....You can know this world is now managed by the raksasas. Raksasa.




PERFECT QUESTIONS PERFECT ANSWERS. - PRABHUPADA.
In this video Srila Prabhupada the pure devotee of the Lord answers perfectly all the questions put to him



JEW OWNED TRUMP SERVES ISRAEL & BETRAYS AMERICA (THE EX-WIFE) REVEALS THE SIMPSONS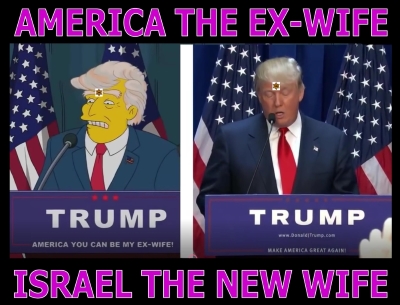 DONALD TRUMP DID NOT BECOME THE PRESIDENT OF THE U.S.A. INDEPENDENTLY!!! HE OWES THE JEWS MONEY SO IS OWNED BY THEM. THEY HAVE BEEN PREPARING HIM FOR THE PRESIDENCY FOR A LONG TIME. THE PROTOCOLS OF ZION REVEAL THIS TRUTH:



JEWISH LEADER OF ISKCON NAILED AS AN OFFENDER & ENVIOUS SNAKE FROM THE JEW WORLD ORDER!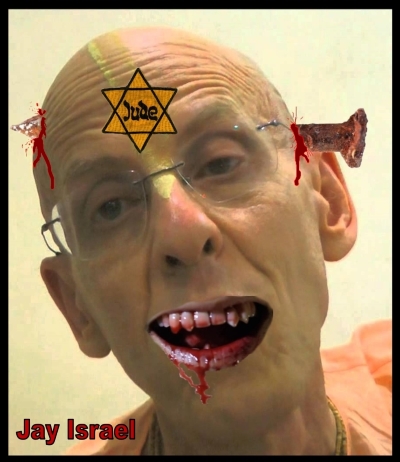 If you have watched the excellent video by ISKCONspiracy exposing Jay Israel [aka Jaya Advaita Swami] you will be well aware of the envious nature of this Jewish Zionist and leader of ISKCON.


FIGHT THE DEMONS NOW!!! THE JEW WORLD ORDER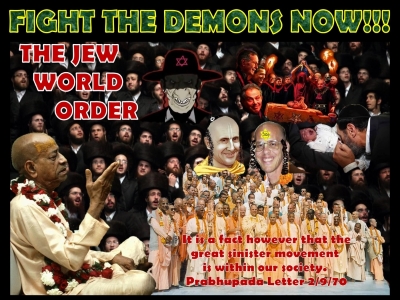 All persons from every corner of the world to take up this cause of spiritual movement in a combined force and offer a challenge to the onward progressive march of the demoniac civilization eating the vital force of humanity.

ARE JEWS GOD'S CHOSEN PEOPLE?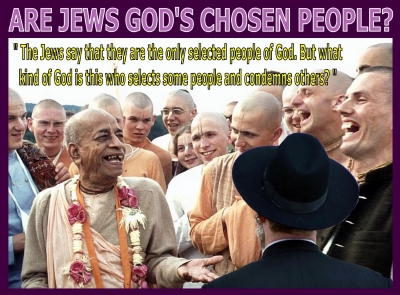 The Jews say that they are the only selected people of God. But what kind of God is this who selects some people and condemns others?


THE JEWS SINFUL LIES ARE OVERBURDENING THE EARTH!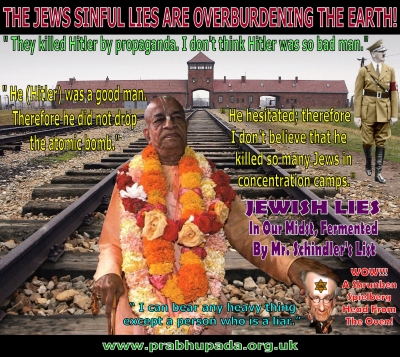 The earth, and indeed the entire universe is overburdened by the constant lies of the envious Jews. The time is coming when the sinful reactions of speaking lies will bear bitter fruits for world Jewry. We must expose the Jews lies and bring truth to the misled and lighten Mother Earth's burden.

Previous Headlines